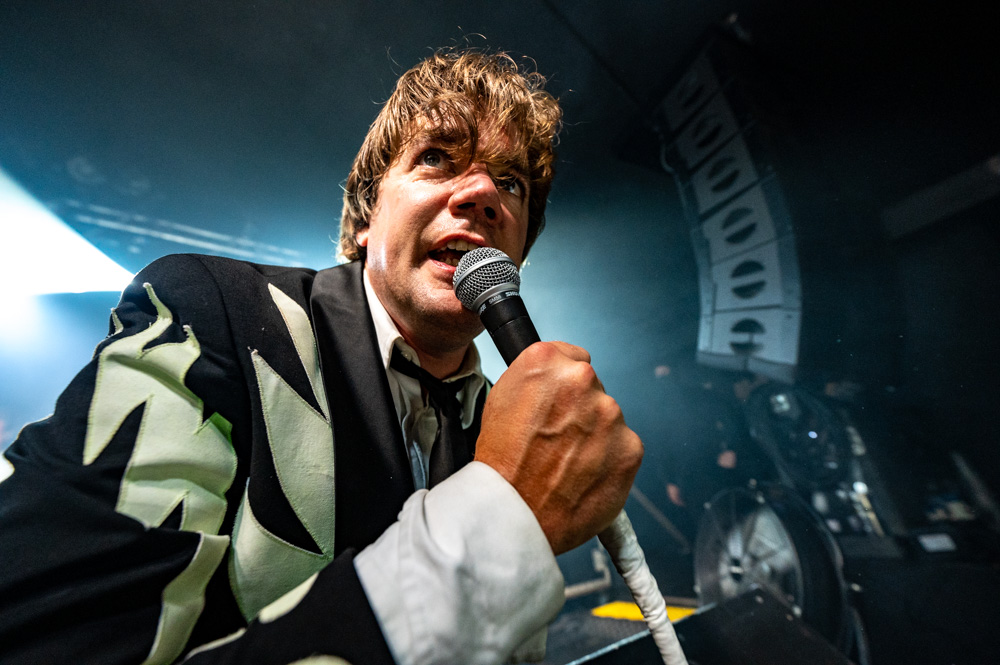 When garage rock meets black-tie elegance, you get a performance that's both raw and refined. That's The Hives in a nutshell. Having reshaped garage rock over two decades, they recently electrified The Garage in north London for its 30th anniversary. It was intimate yet explosive, with fans so close they could feel every note.
Howlin' Pelle Almqvist, the band's dynamo frontman, is like a classic muscle car revving amidst sleek European coupes. With a zest rivaling Mick Jagger's, he leads The Hives with unmatched fervor, making a solid case for them being today's most passionate band.
Their playlist? A sizzling mix of old and new. Opening with the fiery "Bogus Operandi" and then journeying through iconic tracks like "Main Offender" and "Walk Idiot Walk", the energy never waned. And just when we were catching our breath, they stormed back with encores "Tick Tick Boom" and "Come On".
The Hives have this uncanny ability to marry mainstream melodies with an edgy garage vibe. Their concerts are like music's answer to a James Bond movie: thrilling, stylish, and unforgettable.
With The Death Of Randy Fitzsimmons now available, The Hives prove yet again that they're in a league of their own. Their latest track, "Countdown to Shutdown," is a testament to their growth – it feels like a garage band jam session, but with the polish of a studio masterpiece.
In the vast realm of music, The Hives reign supreme with their own blend of raucous yet refined rock. They didn't just join the party, they are the party. Dive into the sonic brilliance of The Hives. Because when they play, the world listens.