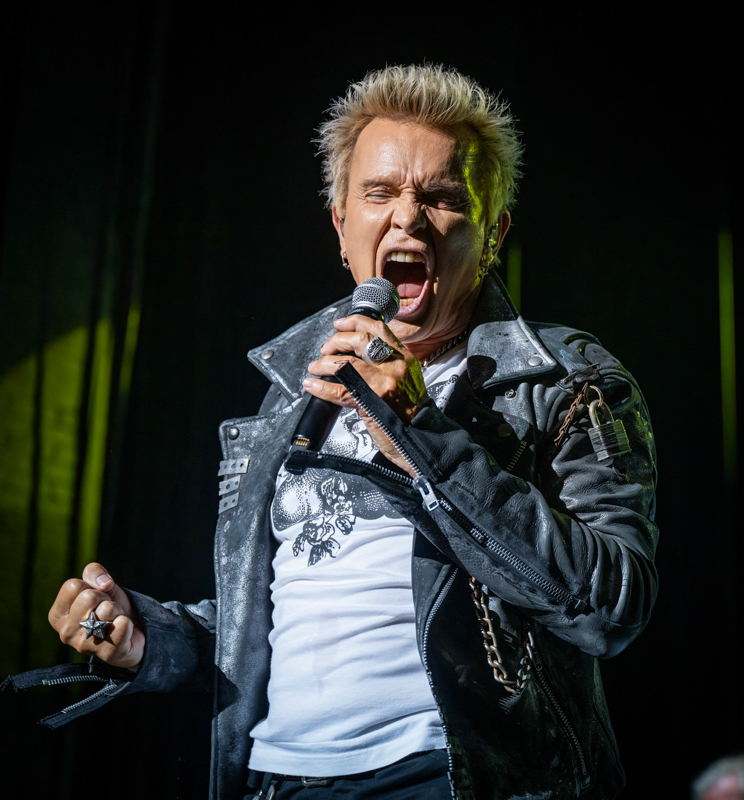 When Generation Sex took the stage, it was as if punk royalty came alive — from Billy Idol's iconic voice to Paul Cook's rhythmic mastery, Steve Jones's electric guitar, and Tony James's soulful bass.
Though tempted by their performance at London's Dog Day Afternoon alongside big names like Iggy Pop and Blondie, I believed these legends deserved a more fitting venue. Driven by this belief and mixed festival reviews, I chose their closing act at Manchester Apollo. The decision was transformative.
The energy of Generation Sex was palpable. Their combined talents proved they were more than just a temporary assembly of legends. And as Idol delivered classics with his signature passion, Steve Jones's rendition of "Dancing with Myself" stood out, melding the past with the present in an unforgettable moment.
Their setlist was a rollercoaster of punk anthems:
"Pretty Vacant"
"Ready Steady Go"
"Wild Youth"
"Bodies"
"Untouchables"
"Black Leather"
"Kiss Me Deadly"
"Dancing With Myself"
"Silly Thing"
"King Rocker"
"God Save the Queen"
"Your Generation"
"My Way"
For the encore:
"Problems"
"(I'm Not Your) Stepping Stone"
"The Great Rock 'n' Roll Swindle"
Among the myriad concerts I've experienced, Generation Sex's performance at Manchester Apollo remains a standout, holding a prized place in my musical memories.