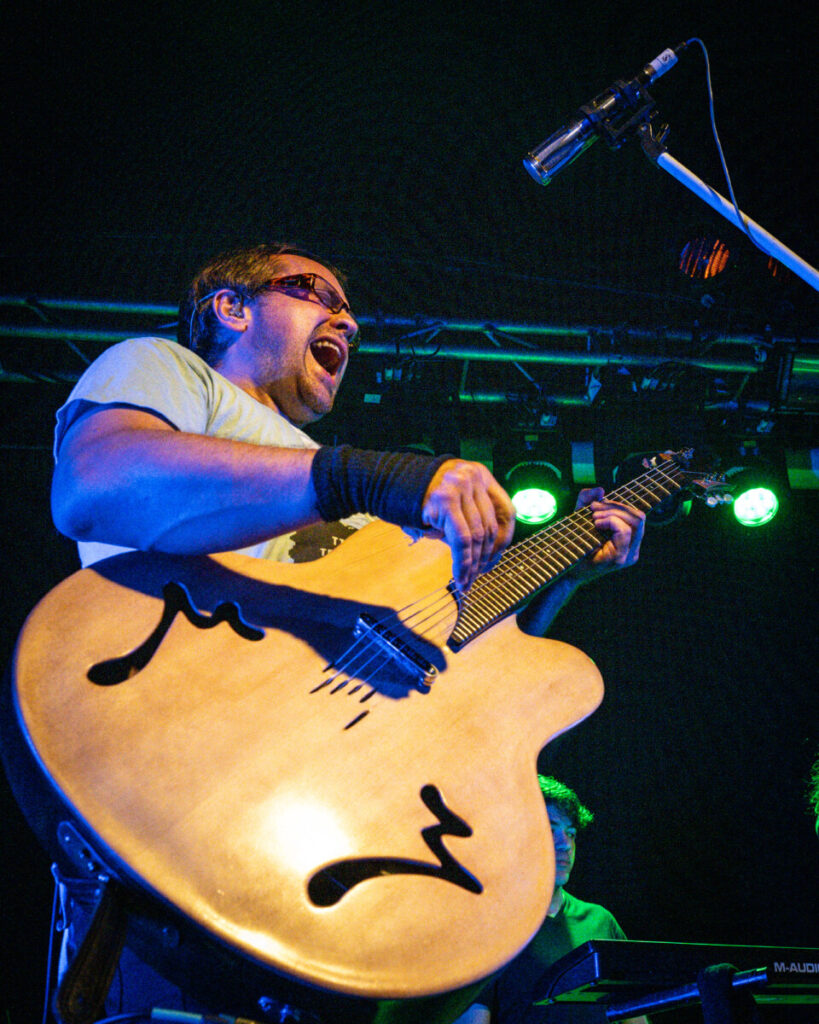 Wheatus, the pop geniuses often overshadowed by their iconic hit "Teenage Dirtbag," recently graced London with a spectacular performance. It's safe to say that the world needs to appreciate their musical intricacies more. I mean, how many bands can consistently craft songs with massive hooks, clever wit, and four-part harmonies, and do it with so much fun and energy? They're like a more consistent Ween or a pop-infused version of They Might Be Giants, perhaps even a dash of Talking Heads crossed with ABBA. It's tough to pin down, but that's precisely what makes them so fascinating.
From the moment they took the stage in London, Wheatus did something quite remarkable—they handed the reins of their setlist to the audience, a daring move that showcased their under-celebrated catalogue of five studio albums, EPs, and singles. How many bands can genuinely entrust their entire concert to the fans, night after night? It's an extraordinary approach that ensures every show is a unique experience.
The setlist featured standouts like "Lemonade," "Leroy," and "Mr. Brown," with the added charm of Brendan B. Brown sharing the story of how "Mr. Brown" was inspired by NYC hardcore band Quicksand, providing a unique insight into the band's creative process. The hits kept coming with tracks such as "Wanna Be Gangster," "Truffles," "Hump 'em N Dump 'em," "A Little Respect," and the inevitable closing anthem, "Teenage Dirtbag," all leaving their mark on the night. The crowd's energy during "Teenage Dirtbag" reached a fever pitch, proving that this song remains timeless. The only disappointment for me was the absence of "Freak On" from their second album, a personal favourite, which left me wondering if I should have shouted louder from the front.
Listening to the chorus of "Lemonade" should be enough to silence any critic or introduce a new fan, especially if they're looking for the next step after hearing "Dirtbag" for the first time. Interestingly, the band's record label failed to recognize the magic in "Lemonade." They not only refused to release this gem as a single but essentially gave up on the band altogether. To add further intrigue to Wheatus' journey, that same record label lost the masters to their first album. This bizarre incident prompted Wheatus to re-record the entire album, a move that has become more common among artists seeking to regain control of their music rights, much like Taylor Swift did. Rights problem, solved.
While most American bands touring the UK focus on major cities and play only a handful of dates, Wheatus takes a different approach. They embark on an extensive tour, with over 20 gigs, and pretty much every one of them sells out. This has been their modus operandi from the very beginning, especially in Europe, where they achieved tremendous success with their debut album, even as their record label struggled to figure out how to promote them properly.
Seeing Wheatus thrive and continue to enjoy success after facing adversity from their original record label is truly heartening. They initially signed a six-album deal, only to be dropped when the label claimed their second album lacked hit singles. "Freak On," "Lemonade," and "Amsterdam" alone should debunk that argument. That's three in a row for you. (Hence the second album being named "Suck Fony")
All in, Wheatus delivered a brilliant performance in London, showcasing their musical talents that extend far beyond the overshadowing legacy of "Teenage Dirtbag." The crowd-sourced setlist approach was a testament to their strong connection with their fans, and their diverse repertoire offers a treasure trove of pop genius waiting to be explored. I can't wait to see it again, and there's still time to catch them as the tour continues across the UK and Ireland.
Here are some attempts at capturing lighting in a bottle with my Nikon.